Wednesday Morning Music Club supports young musicians by offering several competitions.
HIGH SCHOOL COMPETITION
A competition for High School students in grades 9 through 12 is held in March every year at Steinway Piano Gallery.  The awards for the high school competition are:
Information and the application for the 2023 competition will be available at a later date.
The High School Awards are supported by the club budget, individual contributions, earned interest, and the Steinway Piano Gallery of Austin.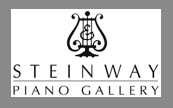 ---
FIELDER GRANT FOR CAREER ADVANCEMENT 
A competition for vocalists who are beginning a music career, is held biennially in odd-numbered years.     Applicants must be at least 22 years old and no older than 32.  Winners of this competition are awarded the Bonnie Cummins Fielder Grant for Career Advancement.
This competition will next be held in spring of 2023.  Live auditions will take place sometime in March of 2023 in Austin.    Go here for more information. 
CLUB COMPETITION
A competition for Junior Club members (students of WMMC members) is held yearly in May.  The winners receive the Tempe Heinatz Award.