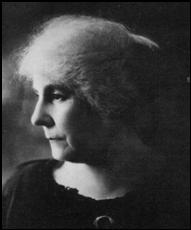 The WMMC was founded on Wednesday, January 24, 1923, in the home of Minnie Sneed Wilcox, who served as the club's first president until her death in 1941.
The stated purpose of the club was "to foster and promote music and music interests; to encourage in the home and community an appreciation of good music and to encourage the study and further development of American composers and local talent."
The club began with sixteen members, holding club meetings in private homes.  When the club grew larger, it met in the Driskill Hotel in downtown Austin.  Since 1943, club meetings have been held in the lovely historic building of the Texas Federation of Women's Clubs.
From its inception, the club has been an affiliate of TFMC, Texas Federation of Music Clubs and NFMC,  National Federation of Music Clubs.  NFMC is the largest philanthropic music organization in the country with 5300 local clubs nationwide, chartered by the US Congress, and an NGO member of the United Nations.  Local, state and national support and awards for musicians, composers, summer programs and festivals amount to over $700,000 annually.
WMMC has also actively supported musical activities and musical development in the community.  In 1935, the club backed the movement to establish a music department at the University of Texas.  That same year, the club endorsed the movement to establish a civic orchestra in Austin.  Our members are active in music outreach, dedicating many hours to performing music for various community groups.
Beginning in 1945, WMMC has held competitions for music students in the Austin area, with financial awards and performing opportunities given to the winners.  Members have continued their generosity to the extent that we now award $12,000 biennially to young career vocalists  and $3500 annually to high school musicians.  The works of local composers are frequently performed at club meetings.
WMMC supports the Austin Symphony; KMFA classical music station;  and Inspiration Point Fine Arts Colony, a summer music center for opera performance.  We sponsored a chair at the Long Center for Performing Arts which opened in 2008.
"Keeping the Music Alive for the Future"